Pronunciation:
'も' is romanized 'mo' and prononced 'mo' as in 'more'.

Words with 'も':
'も' at the beginning:
もちろん (mochiron -> of course; certainly; undoubtedly)
問題 / もんだい (mondai -> problem)
森 / もり (mori -> forest)
もう (mou -> already)
'も' in the middle:
買い物 / かいもの (kaimono -> shopping)
質問 / しつもん (shitsumon -> question)
荷物 / にもつ (nimotsu -> luggage; bag; carriage)
沈黙 / ちんもく (chinmoku -> silence)
着物 / きもの (kimono -> Japanese traditional garment)
'も' at the end:
とても (totemo -> very; really)
でも (demo -> but)
桃 / もも (momo -> peach)
いつも (itsumo -> always)
雲 / くも (kumo -> clouds)
Stroke order: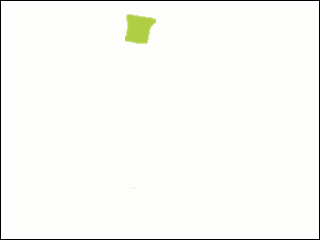 ---
Task: You shall write 'も' 50 - 100 times in your textbook. Memorize the shape, the stroke order, the sound, the pronunciation (echo the sound of the character each time you write it down), etc.
And after you are finished with that, write 'ま', 'み' 'む', 'め' and 'も' one after each repetitively (ま, み, む, め, も, ま, み, む, め, も, etc.) 50 times (100 if you have time).
---
Tour de Tokyo!
NARITA INTERNATIONAL TERMINAL AIRPORT
Narita Ward, Chiba Prefecture, Japan
May 25, 2011


Tna: Finally... after spending many hours in plane, we arrive in Japan again!

Kaoko: Yeah, yeah... by the way, where's someone who supposed to pick us up?

Tna: Sou iueba...

Kogoro: Yo, hisashi buri omaetachi! Osokatta ni suman, suman... Ah, tonikaku, Nihon e youkoso! (Long time no see, you two! Sorry for being late... ah, welcome to Japan, by the way!)




*Kogoro hit Conan on head*