Remember this character? We introduced it too early back then in Hiragana Lesson 7: 'き' [ki]. It was when we were talking how some characters may be combined with yo-on. This is the original character. Y section has only up to 3 characters (a, u, o) compared to other groups who have 5 type of characters that ends in: a, i, u, e, o.

Just to inform you in case you think we are skipping some characters.


Pronunciation:
'や' is romanized 'ya', pronounced 'ya' as in 'yard'.

Words with 'や':
'や' at the beginning:
休む/やすむ (yasumu -> to rest; to have a break; to take a day off, etc)
やる (yaru -> to do [something] (more casual than suru))
安い/やすい (yasui -> cheap; inexpensive; peaceful; quiet)
野菜/やさい (yasai -> vegetable)
約束/やくそく (yakusoku -> promise; arrangement)
山/やま (yama -> moutain)
優しい/やさしい (yasashii -> kind; gentle)
野郎/やろう (yarou -> rascal [I am sure you hear this in anime a lot! xD])
'や' in the middle:
おやすみ (oyasumi -> good night [phrase])
速い/はやい (hayai -> quick; fast; swift)
早い/はやい (hayai -> early)
老爺/おやじ (oyaji -> one's father [slang]; old man; one's boss)
'や' at the end:
蚊屋/かや (kaya -> mosquito net)
部屋/へや (heya -> room)
Stroke order: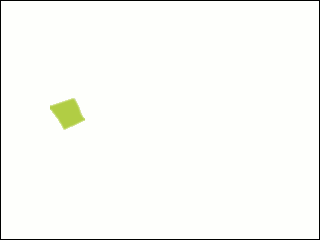 ---
Task: You shall write 'や' 50 - 100 times in your textbook. Memorize the shape, the stroke order, the sound, the pronunciation (echo the sound of the character each time you write it down), etc.
---
Japanese Nationwide Festivals
Yamato: Yo, omaetachi (guys)! Ore wa Yamato da, not my real name though because of my job as an ANBU Black Ops!


Yamato: Maybe some of you been wondering why I'm not wearing my mask... well, well, due to any circumstances, I put off my mask. I was in charged of being a captain of Team 7 since Kakashi-senpai was badly injured while ago... but, it wasn't such an easy task accompanying the reckless Naruto-


Naruto: Oy, oy, nani ga itta (what did you say), Yamato-taichou?






Yamato: Naruto? Kiichatta omae (did you hear)?


Naruto: Kikoeru koto ga dekinetee darou? (How could I not hear?)


Yamato: Yahaha~ suman, suman... tonikaku, nande omae koko ni? (sorry, sorry... by the way, why are you here?)


Naruto: Huh, I heard you are about to teach about Nihon no matsuri (Japanese festival), didn't ya? Why not asking me to join, Taichou? Kono Naruto Uzumaki, zettai joozu ninja da (This Naruto Uzumaki is an absolutely smart ninja)!


Yamato: Joozu ka yo (smart)? I thought you were in the dead-last...


Naruto: Yappa Yamato-taichou ussee neetebayo...




Yamato: Joodan, joodan datta... Maa, how about we begin the class now, everyone? As Naruto said, we're going to know closer about Nihon no matsuri generally...


Naruto: Hayaku oshiete kure...


Yamato: Gaman kudasai na (Be patient) ... Naruto, omae mokuhi suru, ore wa karera o oshiete kureru yo... (Naruto, you keep silent while I'm teaching them, okay?)


Naruto: Mokuhi (keep silent)? Shitakuneetebayo (I won't)!


Yamato: Taku... maa, shou ga nai naa (Geez, it can't be helped)...Well, Naruto, you can help me answer questions from that Kaoko-san and Tna-san. Wakatta yo (understand)?


Naruto: Haaai~ makasete zo! (Yes, leave that to me!)


Yamato: Maa, hajimemashou (let's begin)! Japanese festivals or in Japanese Nihon no matsuri, are traditional festive occasions. There are three types of Nihon no matsuri, which are local festivals, Handaka Matsuri, and nationwide festivals. But we're now going to know closer about Japanese nationwide festivals, including New Year, Doll Festival, Hanami, Children's Day, Tanabata, Bon Festival, Lantern Floathing, and 7-5-3 Festival...


Tna: Well, all country around the world surely celebrate a new year festival, but how Japanese people celebrate it?


Yamato: Maa, that's what we're going to learn now. New year (Shogatsu) is celebrated on January 1-3, annually.




Yamato: Before the new year, homes are cleaned, debts are paid off, and osechi (food in lacquered trays for the New Year) is prepared or bought. The new year's eve itself is called Oomisoka.


Tna: Osechi? What kind of food that was?


Naruto: I'll answer! Osechi foods are traditional foods which are chosen for their lucky colors, shapes, or lucky-sounding names in hopes of obtaining good luck in various areas of life during the new year. Osechiconsists of boiled seaweed (

昆布

konbu), fish cakes (

蒲鉾

kamaboko), mashed sweet potato with chestnut (

栗きんとん

kurikinton), simmered burdock root (

金平牛蒡

kinpira gobo), and sweetened black soybeans (

黒豆

kuromame)...



Sasa no ha sara-sara (笹の葉 さらさら)Nokiba ni yureru (軒端にゆれる)Ohoshi-sama kira-kira (お星様 キラキラ)Kingin sunago (金銀砂子)
Translation:


The bamboo leaves rustle,

shaking away in the eaves.

The stars twinkle;

Gold and silver grains of sand
---